Greenpeace
Guerrilla campaign
Greenpeace wants to raise awareness of Climate Change. To do this, we have created a downloadable poster layout so anyone can have their own banner at Climate Change demonstrations. Choose between the designs available or make your own. It is up to you: Your voice, your choice.
© Greenpeace. This design has not a commercial purpose.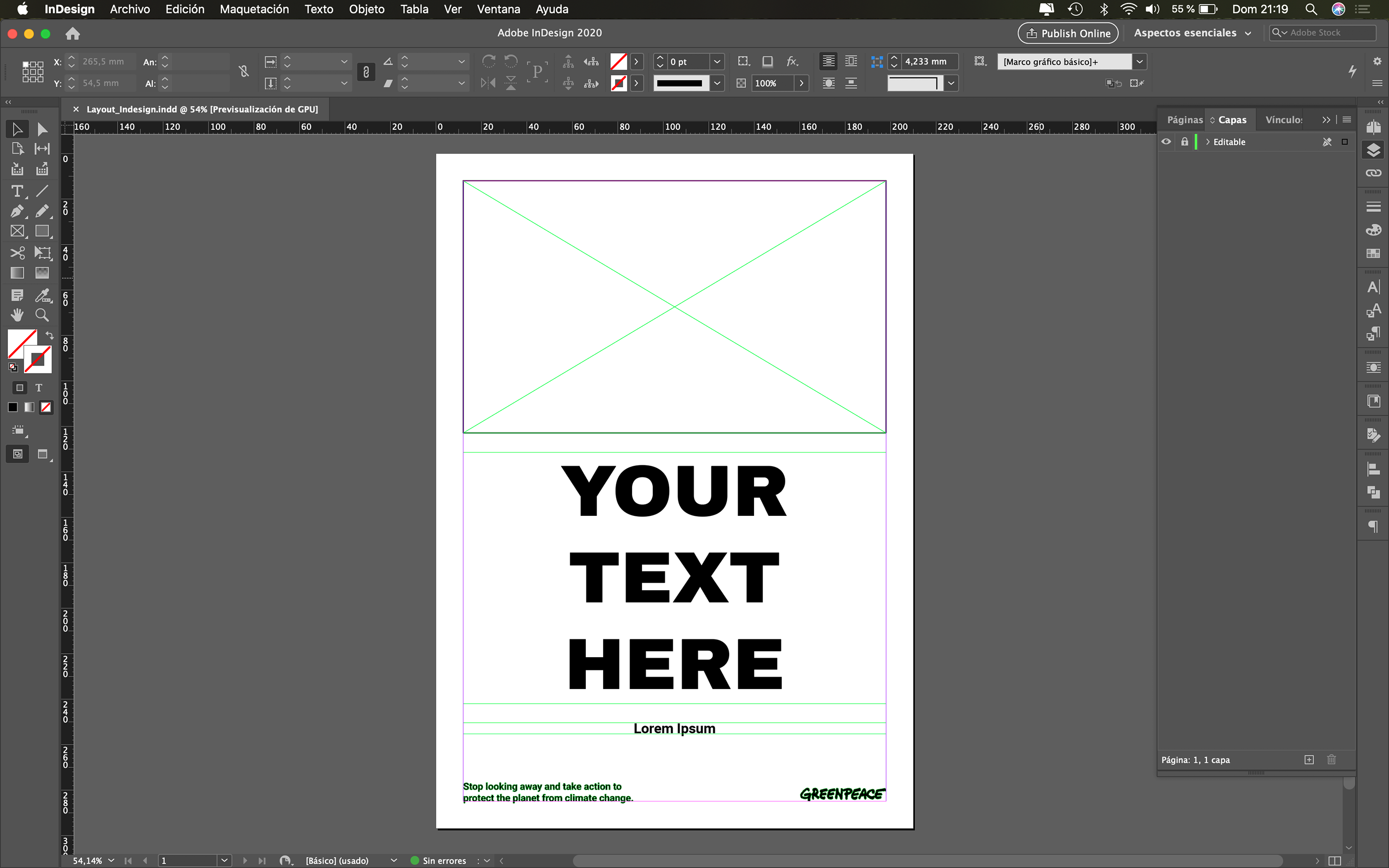 Avalaible for Adobe Photoshop, Indesign, Illustrator



(Just a friendly reminder, be aware of recycling wasted materials and the banners used to keep fighting).