Reading between the lines
Book design, editorial
Book design that celebrates the 100th anniversary of the Bauhaus by a
queer
approach to one of the most influential schools of art, architecture, and design of the 20th century.
© Bauhaus Archiv-Berlin, Bauhaus Kooperation, Elizabeth Otto, Magdalena Droste (...)
This design has not a commercial purpose.
Although the Bauhaus was closed by the Nazis after only fourteen years since it's opening, it's considered one of the crucial movements in modern history.
The experimental ideas and anxiety generated about bodies, permeated the Weimar Republic and were crucial to the Bauhaus approach to rebuild life & art.

This book gives a voice to all those queer Bauhaus artists who repressed their desires under a regime that criminalized them, who, nevertheless, made one of the most influential schools of art, architecture and design of the 20th century; such a diverse and interesting place. The concept of "Reading between the lines" originated from the architecture of the facade of the bauhaus's most iconic building in Dessau, which has a grid appearance in the glass windows that showed the life at the school. In addition, reading between the lines stands for interpreting the information from another point of view and listening aloud to a person's thoughts.
By the transition between simple forms, the intention is to break with the "bauhaus color-shape code on gender and sex". It shifts from a continer that defines a subject to being a flowing organ that represents a symbiosis between all the individuals of the Bauhaus as a community. It focuses on the human body and freedom of speech by diffusing the line between gender and sex.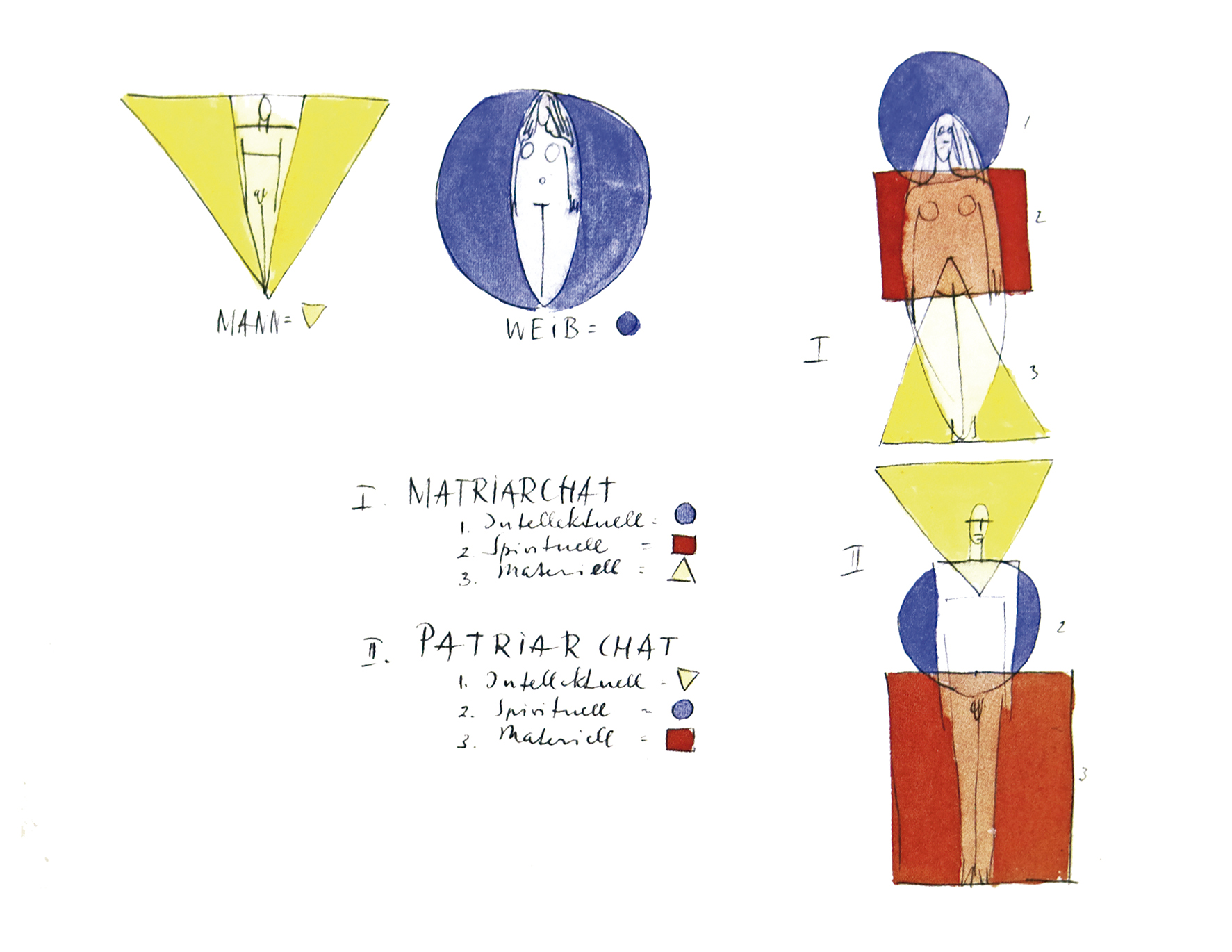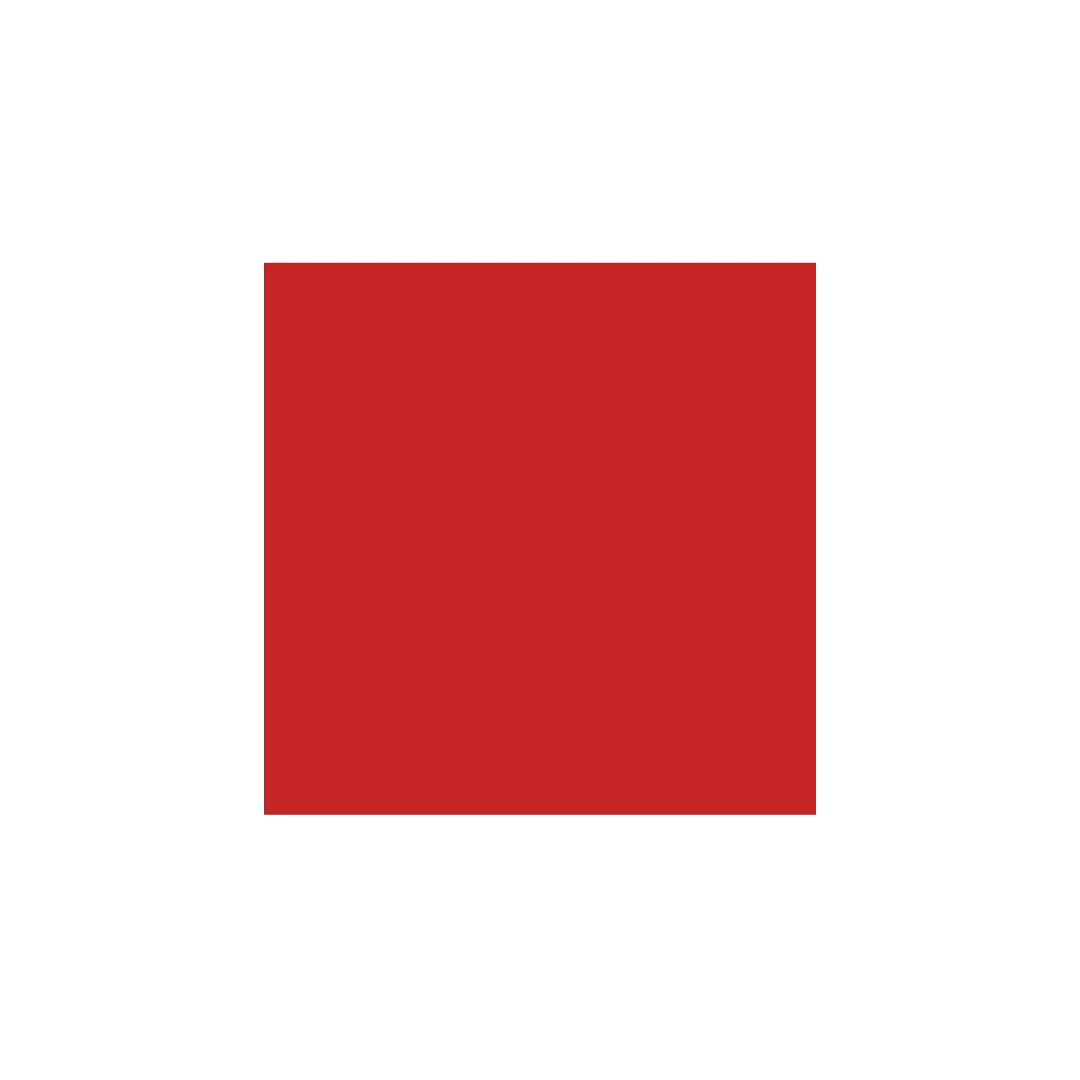 Connections between colours forms and the sexes; Ludwig Hirchsfield Mack, Bauhaus student.
Reproduced from Droste, M. Gössel, P (Ed). (2015). Bauhaus (Illustrated ed.). Taschen.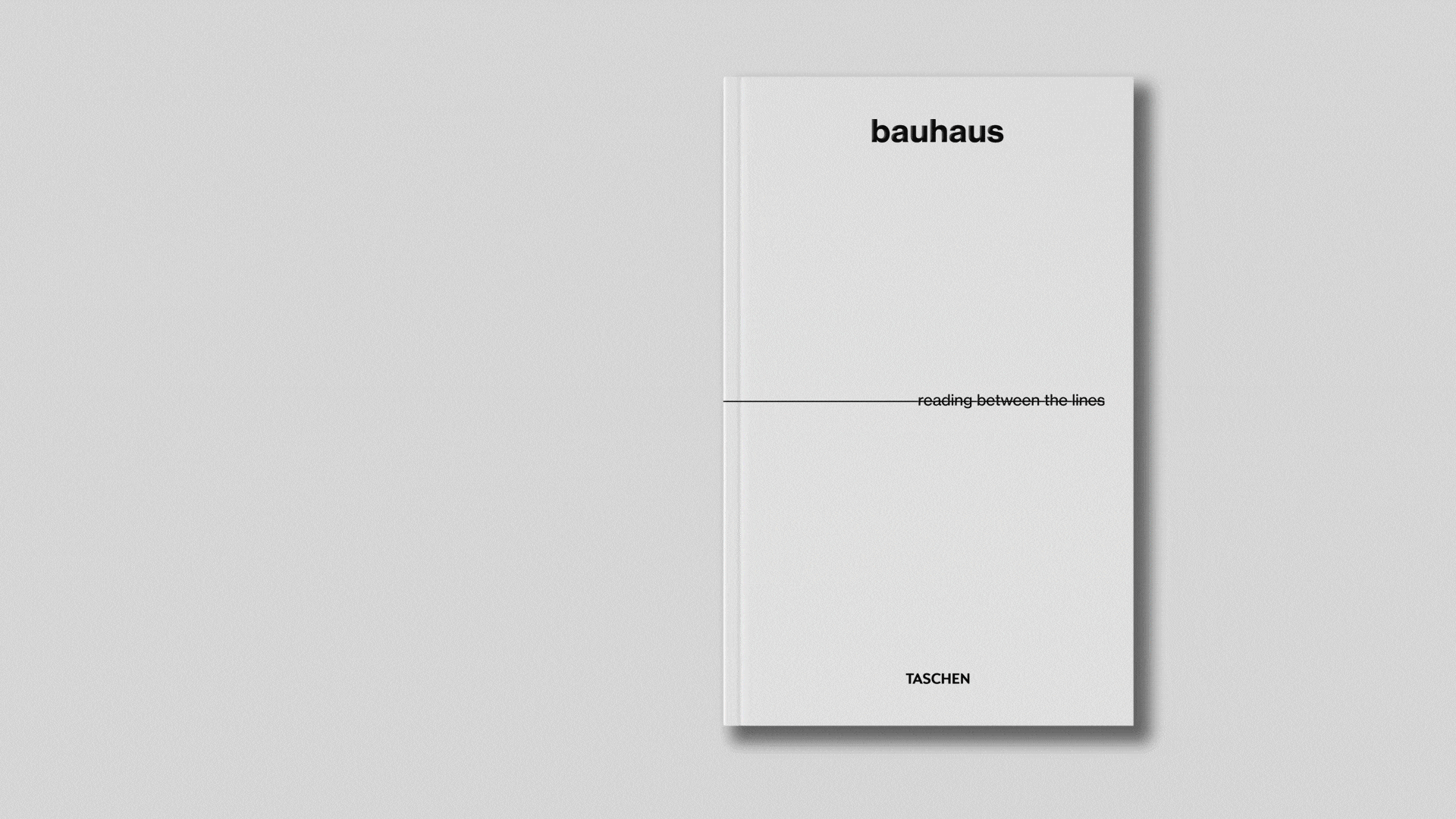 TASCHEN STORE (Madrid, Spain)